It's time for another story. This story was prompted by an email to the club to seek information about a cycling medal won in the 1920 era. It covers how Wilfred Stafford Eland became Bill Donnan.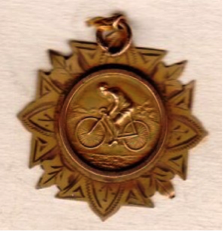 Wilfred's father, Melbourne John Kibby was born in Cootamundra on the 9th March 1880.
They say cycling runs in the family, I know it certainly does in the Wall and Arnold families.  I'm not sure whether Wilfred knew about his uncle being a bike racer, or it was just a coincidence that he too would race bicycles and have a passion for speed. His uncle Mr. H. Eland is recorded as racing with the Newtown Rovers Bicycle Club in 1905. The club held their weekly 10-mile races at Maroubra.
Wilfred Stafford Donnan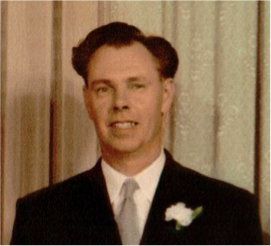 Wilfred was born on 10th April 1910 at the Crown Street Women's Hospital, Sydney. The eldest child born to Annie Rosetta Eland who was 22 years old at the time; no father is listed on the birth certificate. His actual name, as listed on his birth certificate, is Stafford Wilfred Eland.
Annie Rosetta had another child, Edna May Eland, born on 25th May 1914 in Paddington, New South Wales. Once again no father is listed on the birth certificate. Annie placed Wilfred into an institution for Deserted Children on 1st February 1915. On this register, the name Melbourne Kibby appears as the father for Wilfred. Edna May died on 9th March 1915 at the Royal Hospital for Children in Camperdown, New South Wales after suffering from gastro enteritis for several days. She was only 10 months old.
On 5th February 1915, Wilfred was fostered by a Mrs Sarah Jane Donnan (1858 – 1943) (nee Caldwell) of Balgownie, New South Wales. Sarah Jane's husband, James, had died in 1909. She was about 57 at the time she fostered Wilfred, and had 4 much older children of her own: Francis, Eliza, Cunningham and James.
From the day the 4-year-old arrived in Balgownie, he would be forever known as Wilfred Bill Donnan. For his primary school years, Bill attended Fairy Meadow Demonstration School. In Sixth Class, his name appears in the Illawarra Mercury on Friday 15th December 1922, as Wilfred Donnan, a prize winner for pencil drawing, and for writing. In the Illawarra Mercury dated Friday 27th January 1922, Wilfred's name appears for having passed the Q.C. exam. This exam was conducted at the end of the primary school course to select pupils best fitted for further education. However, stories in the family suggest that Sarah Jane would not let Bill go to high school and so he repeated 6th class and left school at the age of 13 to go to work in the mines.
Bill developed a passion for cycling and started racing at a young age. His name appears in the Illawarra Mercury several times during 1926/27 for placing in time trials and road races held by the Wollongong Cycling club
Back in 1926 the bike races use to start from the Figtree Inn, which I presume is now called the Figtree Hotel. These are some of his many results of Wilfred Bill Donnan:
10th April 1926, Road race at Figtree, 2nd
30th April 1926, 4-mile hcap. 4th
7th May 1926, 4-mile hcap, 1st
I was provided an interesting article from the Illawarra Mercury 7th May 1926 which reads
The Helensburgh Cycle Club will hold a four-mile road race around the block tomorrow.
21st May 1926, 1st
28th May 1926, 1st
5th June 1926, 3-mile hcap, Figtree.  Dead heat to Bill Donnan and W. Neaves
It was around this time in the June 1926 that the South Coast Cycling Club was first mentioned. The South Coast Cycling Club held their final point score race on the 17th July 1926 over 20 miles. Fastest time was recorded by Mr. Anger at 59 mins and 13 seconds. Mr. Donnan came 2nd.
At one of the road races in June 1926, the cycle club started to conduct running races between the cyclists. Now that would be a great addition to the ICC track carnival in late 2019. I mention this as I'm a better runner than I am on a bicycle.
14th August 1926, 3rd. Spectators remarked that they thought it was the best finish ever seen on the South Coast.
With further research it was discovered that the South Coast Cycle Club held its meetings at Bodes' Sports ground in Wollongong. During its meeting on the 21st August 1926, they conducted a 5-mile motorcycle race for 20 motorcycles, and the first ever bicycle race for the Speedwell cup. The race was won by H. Anger off 15 yards and Mr. Donnan came 2nd off 100 yards.
19th March 1927, the name of south coast cycle club may have changed to the reformed Brownsville cycle club. It was in this race that Bill Donnan won.
Even though Bill's name appeared in the paper for his cycling achievements, he also fell fowl of the law on more than one occasion. On 6th May 1927, Bill's name appears in the Illawarra Mercury. This time he was part of a group of 15 men, women & children who were charged with riding their bicycles on the footway of the overhead bridge on the Main South Coast Road at North Wollongong; they all pleaded guilty to the charge and fined with court costs.
In 1935, Bill pleaded guilty to a charge of driving an unregistered motor vehicle at Balgownie on 18th October 1935. He stated he was only testing the machine. He was fined £2 6s and ordered to pay costs of £5 6s. That was enormous amount of money in those days.
Bill also enjoyed motorbike racing as his name appears in the Illawarra Mercury on Friday 14th June 1930 for placing second in a 10-mile handicap event for sidecars held in Gerringong.
The photograph above is of Bill with the bike he used to race. Bill placed a for sale notice in the South Coast Times and Wollongong Argus newspaper on the 15th November 1946.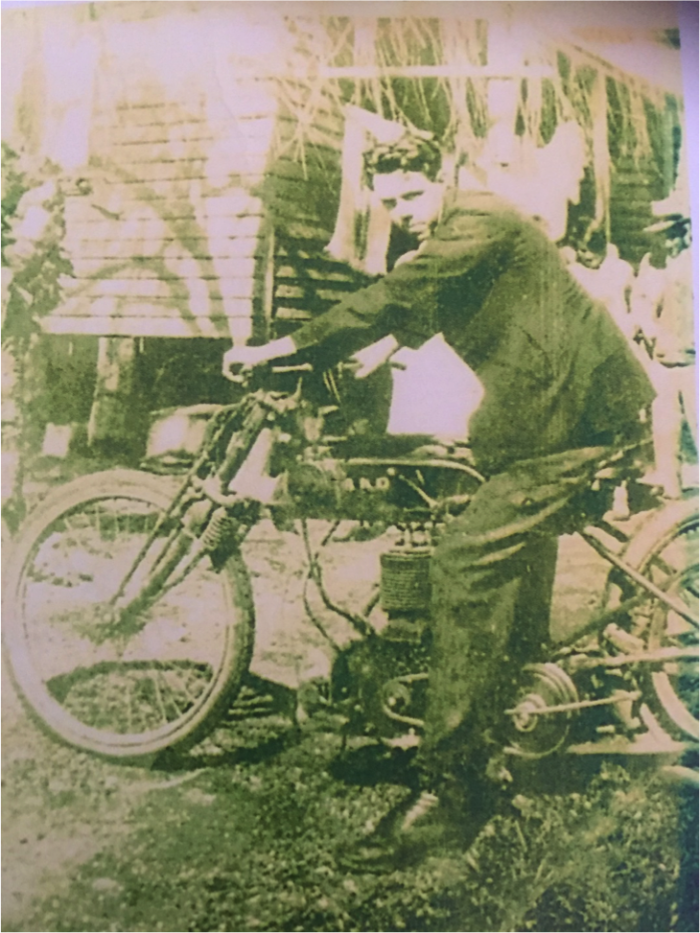 On 15th February 1936, Bill married Rhodanthe Selina Anne Johnston (1913 – 2000) at St Luke's Dapto. Bill and Rhodanthe had 3 children together.
On Friday 8th April 1938, Bill's name again appears in the Illawarra Mercury; this time as part of a Health Inspector's Report. Bill had made an application to build a cottage in Fairy Meadow, and the article is to make it known that the application was approved. This cottage would be located at 34 Norman Street, Fairy Meadow which is where they spent the rest of their married life together.
It's the 2nd child that started this story. It was based on an email sent to our club to try and find out information about a cycling medal her father had won in the 1920 era. Her name is Mrs Gwendoline Donnan (now Piazza) born 12th December 1938; married Giulio Piazza 18th February 1961. Three children (Marco born 10th March 1965; Dean born 30th June 1967 & Anthony born 13th July 1969). The name Dean Piazza would be remembered by many cyclists back in the 1980/90s. Dean use to race with us at the Illawarra Cycle club. Dean was a very strong rider.
In the 1950's Bill separated from Rhodanthe and moved to Mount Gambier, South Australia with Dorothea (dot) Henness. and worked for Sunshine Motors as a motor mechanic. Whilst he was living in Mount Gambier, Bill built his own car, known as the 'Don Special'. Bill and Dot moved back to the Wollongong district during the 1960s. He was often seen driving the car around the Wollongong district.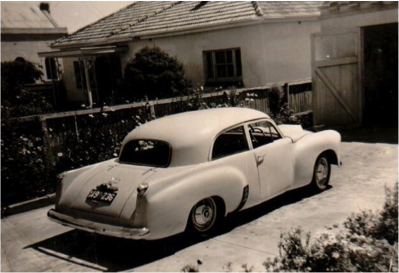 Bill died on 13th August 1978, aged 68 years of age, and was laid to rest at Wollongong Memorial Gardens, next to his wife Dorothea.
Originally, I was told that the inscription on the rear of the unknown medal was 59W. With closer inspection from a good friend at the Wollongong Police Station, it was revealed that the 5 was in fact a horse's head. After hours of research, I'm no closer to answering the question about the history of the medal.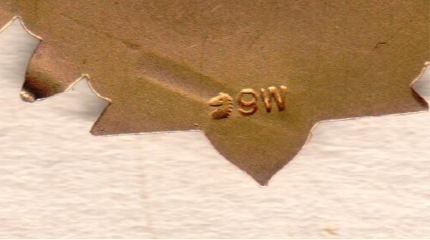 I would like to thank Mrs Gwen Piazza and Diane Johnson for providing the information on her father and grandfather. Everyone has a story to be told, and remember, its not all about the bike, the bike is just a bonus.
Safe riding
Terry Wall