Event Details
Saturday 6 April 2019
2.00pm - 4.00pm
Race Map
Tour de Huntley Rules
If there are sufficient starters there will be 4 grades.
Format:
9km time trial, one lap to Railway Bridge and back.

18km (1 lap to Marshall Mt hall) scratch race with a sprint at the top of Marshall Mt hall before the turn and at the top of the Hooker hill on the return lap.

Distances are approximate.
Time bonuses:
The fastest five TT times will be awarded time deductions of 15, 10, 6, 3 & 1 seconds.

The sprints at Marshall Mount and Hooker Hill have time deductions of 5, 3 & 1 seconds for 1st, 2nd & 3rd place.

The final sprint at Huntley has double time deductions of 10, 6 & 2 seconds for 1st, 2nd & 3rd place.
Overall:
The rider's overall time is calculated by subtracting any time deductions they have accrued from the sprints during the Scratch Race and the TT from their Scratch Race time.

If riders are equal on time then the rider with the higher placing in the final sprint of the scratch race is placed in front of the other rider or riders.
Bikes:
TT bikes can be used for the Time Trial.
Race description:
Illawarra Cycle Clubs road course runs over the rolling country side of Avondale and Calderwood Rds. With short climbs to test the legs of riders of all abilities, we have traffic marshalls stopping the minimal vehicles at all turn arounds and intersections.
How to get there:
By car to Don's Farm (see map) or if you are keen for a warm up pre-race, a pack ride leaves Figtree Cellars carpark (see map) one hour before the race. The pack ride quite often heads for a coffee and chat post-race.
Course description
Heading east along Avondale Rd along the start/finish straight into rolling terrain for 4km, the first leg tester is "Hooker Hill". If you have made it over with the bunch, you will get a small reprieve then turn right at Marshall Mount Rd.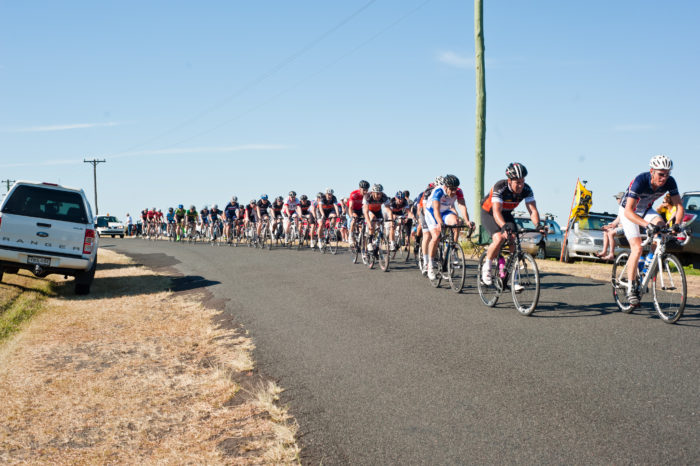 Once on Marshall Mount Rd, you have around 5kms until the turn around, which is on the top of the flat of Marshall Mount. The road surface is dead in some sections and is exposed to wind in most directions. There is a shallow climb before the turn around, (https://ridewithgps.com/routes/19129436).
Get to the top and head back to the start finish and watch out for attacks in the "Dog track climb", just before you get to Avondale / Huntley Rd, back to the start / finish. Good luck !