ICC Club 36km Scratch Race
Event Details
Sunday 15 December 2019
8.30am - 10.00am
Race Map
36km (4 Laps to Penrose)
$15 Adults and $5 for Under 18
Race description
Illawarra Cycle Clubs road course runs over the rolling country side of Avondale and Calderwood Rds. With short climbs to test the legs of riders of all abilities, we have traffic marshalls stopping the minimal vehicles at all turn arounds and intersections.
Races start at 8.30am. You need to be there at least 30 mins prior so you can register, pin your number and place the transponder on your bike. The cost for general club races is $15 paid on the day.
How to get there
By car to Don's Farm (see map) or if you are keen for a warm up pre-race, a pack ride leaves Figtree Cellars carpark (see map) one hour before the race. The pack ride quite often heads for a coffee and chat post-race.
Course description
Heading east along Avondale Rd along the start/finish straight into rolling terrain for 4km, the first leg tester is "Hooker Hill". If you have made it over with the bunch, you will get a small reprieve then turn right at Marshall Mount Rd , the turn around point for the 36km short course is just after Hooker Hill, but you will do 4 laps. Up and back = 1 lap. (https://ridewithgps.com/routes/19129521)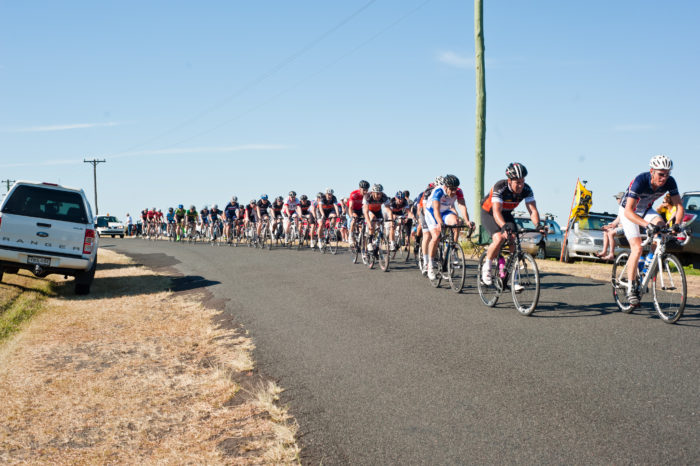 Once on Marshall Mount Rd, you have around 5kms until the turn around for the 75km course, which is on the top of the flat of Marshall Mount. The road surface is dead in some sections and is exposed to wind in most directions. There is a shallow climb before the turn around, (https://ridewithgps.com/routes/19129436) this is for the 45km course, 2 laps.
If you are doing the long course you will continue down Marshall Mount for 3km to the turn around on the flat. (https://ridewithgps.com/routes/19129604). Then you get to go up the steep side of Marshall Mount hill, this will hurt, hang with the climbers if you can! Get to the top and head back to the start finish and watch out for attacks in the "Dog track climb", just before you get to Avondale / Huntley Rd, back to the turn around point just after the start / finish and off you go for another lap, Good luck !